Fox Digital Entertainment and developer TinyCo will release a Family Guy mobile game for iPhone, iPad and Android early next year in a similar vein to the hugely successful The Simpsons: Tapped Out from Fox and EA Mobile.
It will be free-to-play and feature adventure simulation gameplay, where you travel through Quahog, recruiting and sometimes taking on characters from the entire history of the animated series. In-app purchases will be available to enhance the game, but it will be able to be played without spending a penny.
Few other details are available, but animated star of the show and father of the Griffin family Peter Griffin revealed that he's looking forward to the game's release. "It's really fun," he said. "Plus, if you play it for more than three hours it counts as going outside!"
The Simpsons: Tapped Out has regularly featured in the top five grossing applications on iTunes. It allows you to rebuild Springfield in your own image, unlocking many buildings and characters for free as you progress through the game – although there is also a lot of exclusive premium content that must be bought. It is likely that model will be adopted by Family Guy.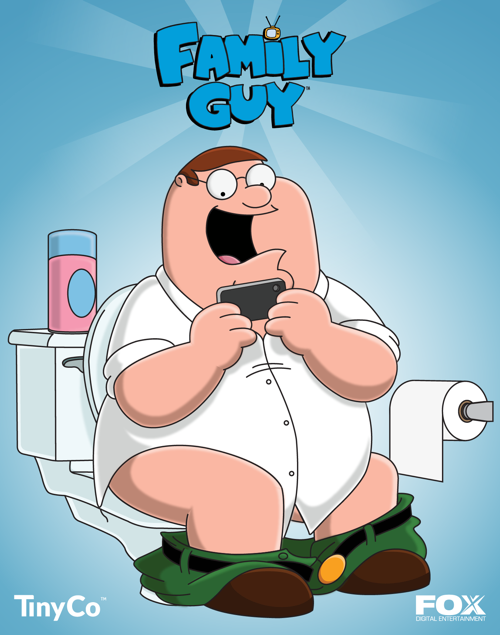 Rik is Pocket-lint's senior news editor and has been a tech and games journalist since the 80s. He has seen and covered just about every console, mobile phone, gadget and home cinema device launched in the last 35+ years.
Prior to Pocket-lint, Rik worked on and edited Home Cinema Choice and various videogames magazines, such as Your Commodore and Amstrad Computer User. His TV and radio career has also seen him produce and/or present on many shows, including GamesMaster, Sky One's Games World, Sky News Swipe, BBC Radio Humberside, The Apprentice and Channel 5's Greatest Christmas TV Ads. When he's not playing games, he is a football (soccer) nut and has a comic book and action figure collection the size of a small house.