Marvel Legacy #1 by Jason Aaron and Esad Ribic was full of stories. The Avengers of 1,000,000 consisting of Odin, Phoenix, a Ghost Rider on a woolly mammoth, a Star Brand, a Black Panther, and a Sorcerer Supreme.


They fought a Celestial on the Earth.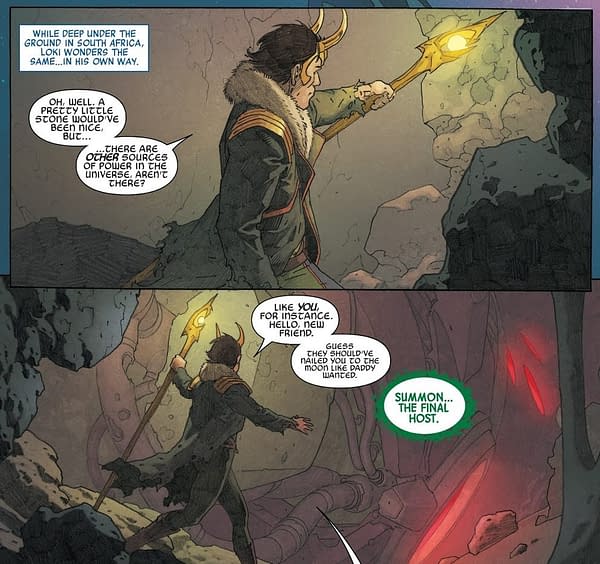 It also saw Loki finding the Celestial, waking up, underneath South Africa.
On Free Comic Book Day, the first Saturday in May, on May 5th, Marvel Comics will publish Avengers/Captain America ahead of the Fresh Start relaunches of both titles with new creative teams. This includes Jason Aaron and Ed McGuinness on Avengers, with a story drawn by Sara Pichelli.
And we can tell you it is a complete sequel to the plots that Jason Aaron set up last year. Discover how that Celestial was buried under Africa and what happens now.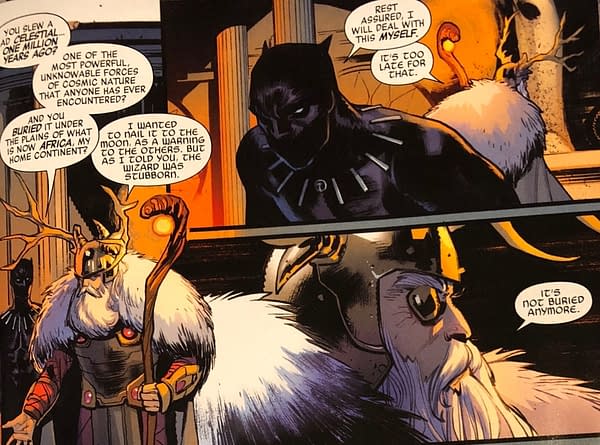 We learn about Odin's relationship to Loki, how the Black Panther figures into all this, and how this will lead to the return of the Avengers.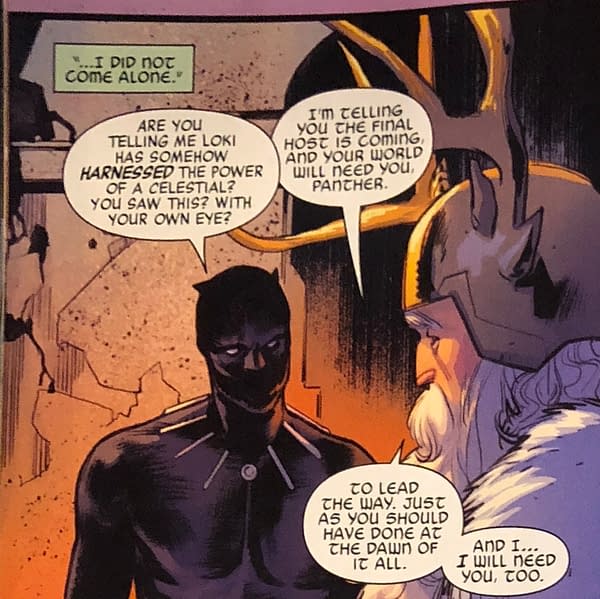 And the final host… for what? The Phoenix? The power of Thor? The mantle of the Black Panther? The Star Brand? The Ghost Rider? Because for that last one, Frank Castle is already booked…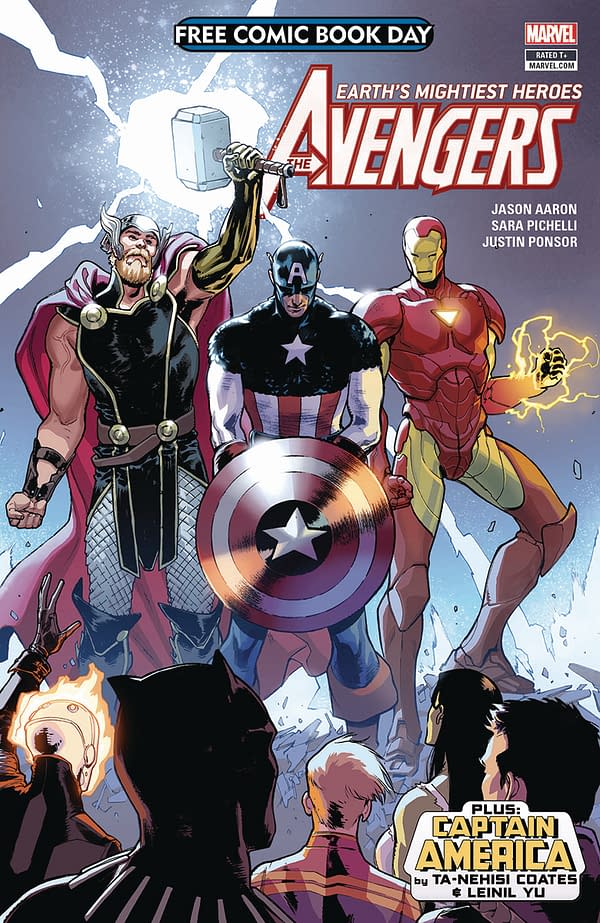 FCBD 2018 AVENGERS CAPTAIN AMERICA
(W) Jason Aaron, Ta-Nehisi Coates (A) Sara Pichelli, Leinil Francis Yu
Free Comic Book Day 2018 is your perfect chance to dive into the Marvel Universe! With a story from Jason Aaron and art by Sara Pichelli, Marvel's FCBD title debuting this May features stories that set the stage for an epic new direction in the Marvel Universe.
Teen Audiences.
Enjoyed this? Please share on social media!