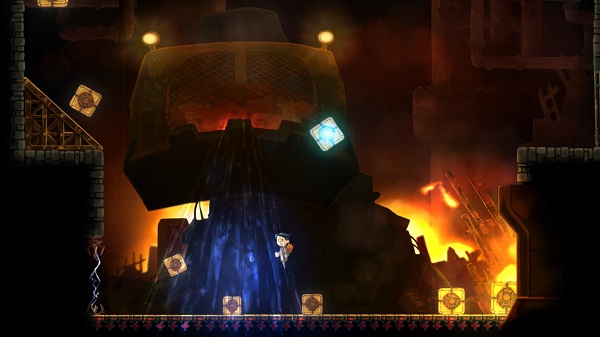 Teslagrad, an exciting 2D puzzle platformer with hints of action elements, has just been officially released on PC, Mac, and Linux. The Norwegian-based indie developer Rain Games presents this very unique platformer, where you play as a Teslamancer uncovering the secrets of the tyrannical king and a conspiracy that's been forgotten for years. By utilizing magnetism and other electro-magnetic powers and skills, you seek to discover the secrets within the Tesla Tower.
The developers announced that it will be released on the PC, Mac, Linux, PS3, and Wii U. The game has a long list of great features that is sure to entice platformer-enthusiasts.
Features
The game was just released on Steam, Desura.com, and GOG.com. The PS3 and Wii U versions of Teslagrad will be released in 2014. Pick up this great game for $7.99 USD at one of the sites listed above, a 20% discount from its original price. This promotion will only last for a week so grab it while it's hot!


Remember Me
Or login via a social network account
Please enter your username or email address. You will receive a link to create a new password via email.